There is a great distance between healthcare workers and those who develop tools and make decisions in the healthcare system. We want to shorten this gap. 
Medlytic is an insight platform for the healthcare system that helps healthcare professionals test new technology – before and after it is launched – and provide their input on areas that concern them.
Through simple and inspiring surveys, we share your knowledge with those who develop both current and future healthcare services, and ensure that your feedback is used in a way that makes life easier for everyone in the healthcare system.
We reduce the insight gap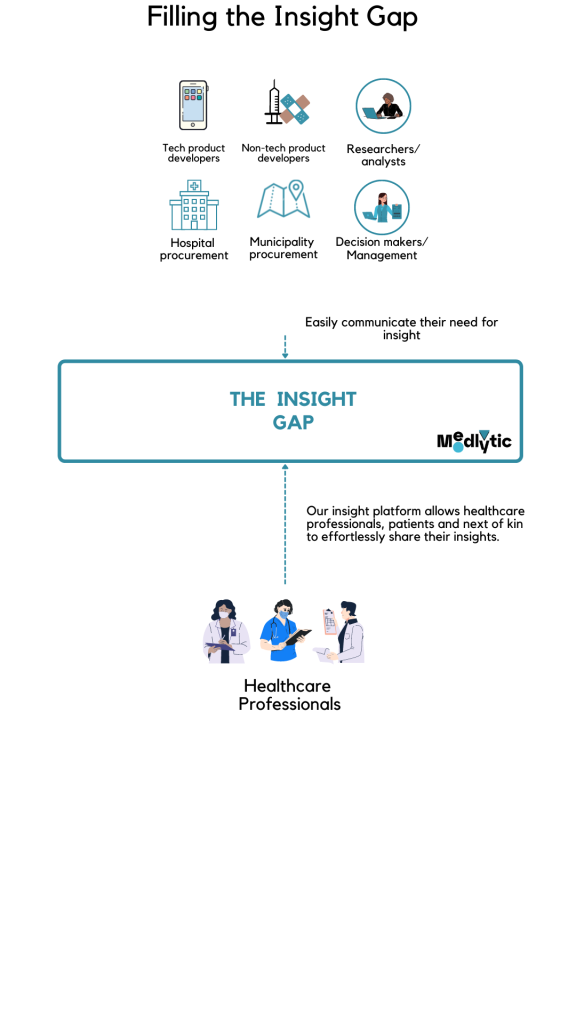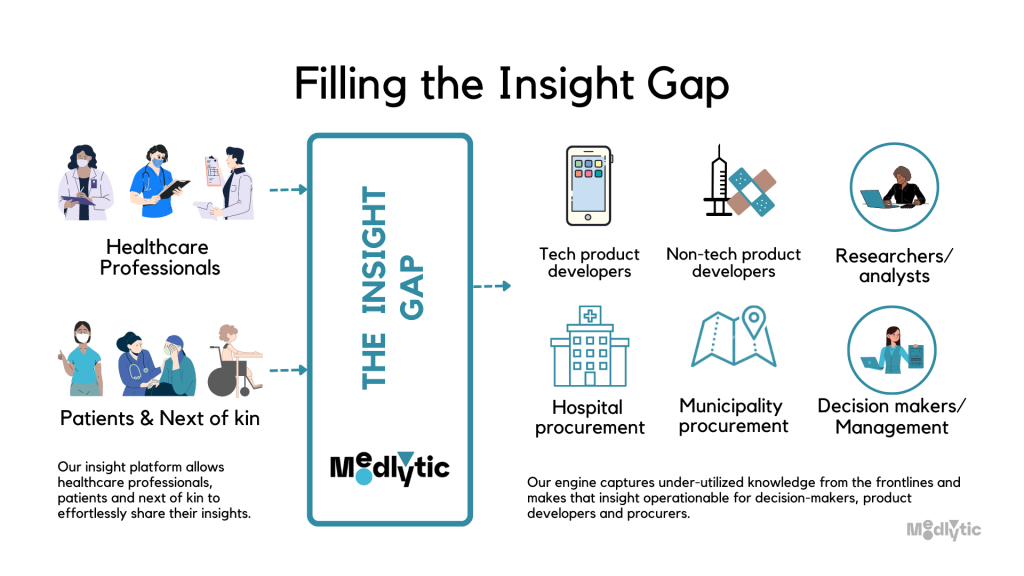 1,400 health professionals are already involved and have answered questions from the Norwegian Directorate of Health and influenced how new technology from the Norwegian medical catalogue (Felleskatalogen) was developed. Healthcare workers know where the shoe pinches. When those who make decisions and product developers in the healthcare sector get a hold of the insight, we are convinced that the workplace will be vastly improved for healthcare personnel and patients will receive better healthcare.